PEX EU Version (6kW/10kWh)
10.24kWh-76.8kWh Expandable Capacity
6,000W Output Power All Energy Needs
Download: PEX-SERIE Product Standard
Max. Input Power:
7.0kW
Max. Input Current:
14A*2
PV Max.Voltage:
550V
MPPT Range/Nominal Voltage:
125V-500V/360v
Rated Power:
6kVA
Max. Output Current:
26A
Nominal Voltage/ Range:
230V/176V-270V
Frequency:
50/60Hz
Voltage Range:
48V-58.4V
Max.Charging Voltage:
58v
Charge/Discharge Current:
200A/200A
Lifecycle(time):
>10000(25℃)
Normal Capacity:
5120Wh*2
Protection Standard:
IP65(Outdoor)
Cooling Method:
Natural Convection
Dimensions:
1608mm*309mm*610mm
Weight:
166.5kg
Altitude:
≤2000m
Operating Temperature:
0-55℃
Humidness:
5%-95%
PEX-Series is a cutting-edge home energy storage system that offers a modular design for easy installation and integration with your household's energy needs. With its user-centric and customizable ecosystem, PEX-Series sets a new standard in home energy storage. Its revolutionary technology enables you to optimize your energy usage and reduce your carbon footprint, while the sleek and modern design seamlessly fits into your home environment.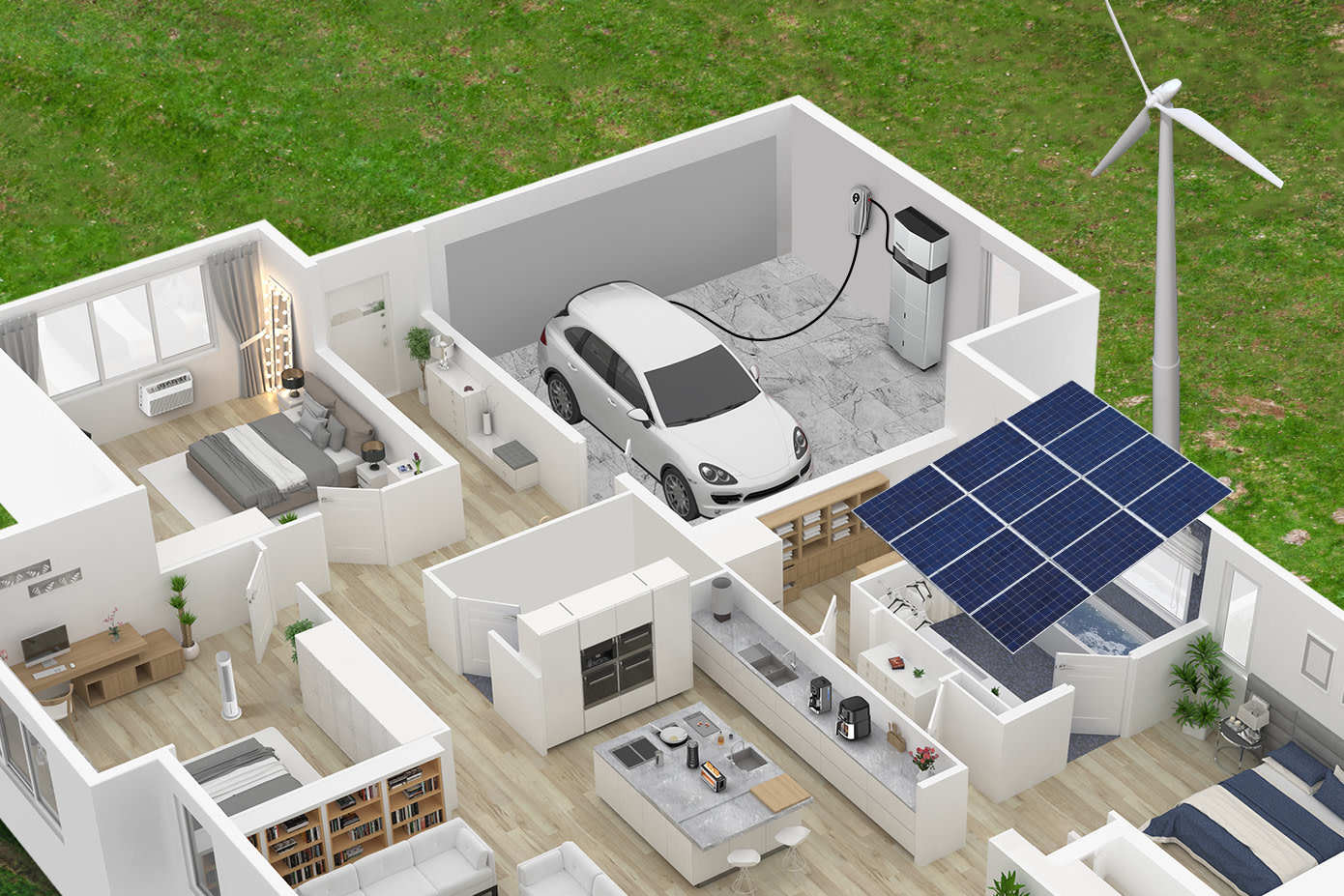 PEX-Series boasts the fastest 15,600W solar input on the market, allowing for efficient and rapid charging of its battery modules. With this high-powered solar input, you can harness the maximum amount of solar energy available and significantly reduce your reliance on traditional energy sources. This feature is particularly useful for homeowners who want to minimize their carbon footprint and maximize their energy savings. Whether you live in a sunny region or not, PEX-Series can help you take advantage of solar energy to power your home.
PEX-Series is designed to be compatible with most solar panels on the market, allowing you to choose the solar panel that best fits your energy needs. For optimal performance, we recommend using high-power solar panels with a capacity of 400W or more, which can quickly and efficiently charge PEX-Series and help you save on your electricity bills. With its advanced energy management system and compatibility with high-power solar panels, PEX-Series provides a reliable and efficient energy storage solution that meets the demands of today's modern homes.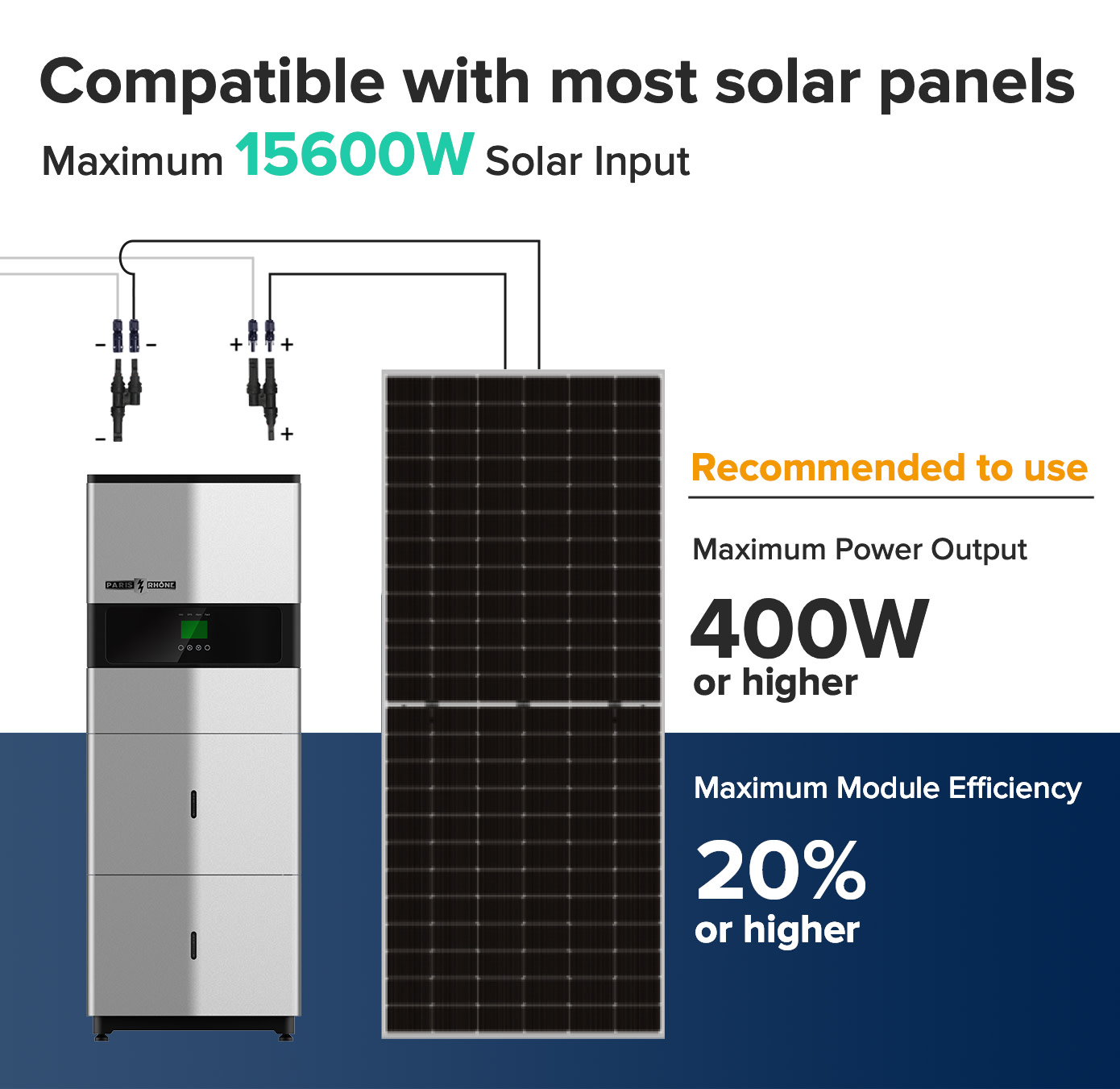 PEX-Series is designed to support high power input, which enables it to be fully charged in as fast as 1.5 hours. This feature is handy for homeowners or businesses that require a quick turnaround time for their energy needs. With PEX-Series, you can enjoy a reliable and fast charging experience, allowing you to maximize your energy usage and minimize downtime. Whether you need to power your home, office, or factory, PEX-Series offers a high-performance energy storage solution that can meet your needs.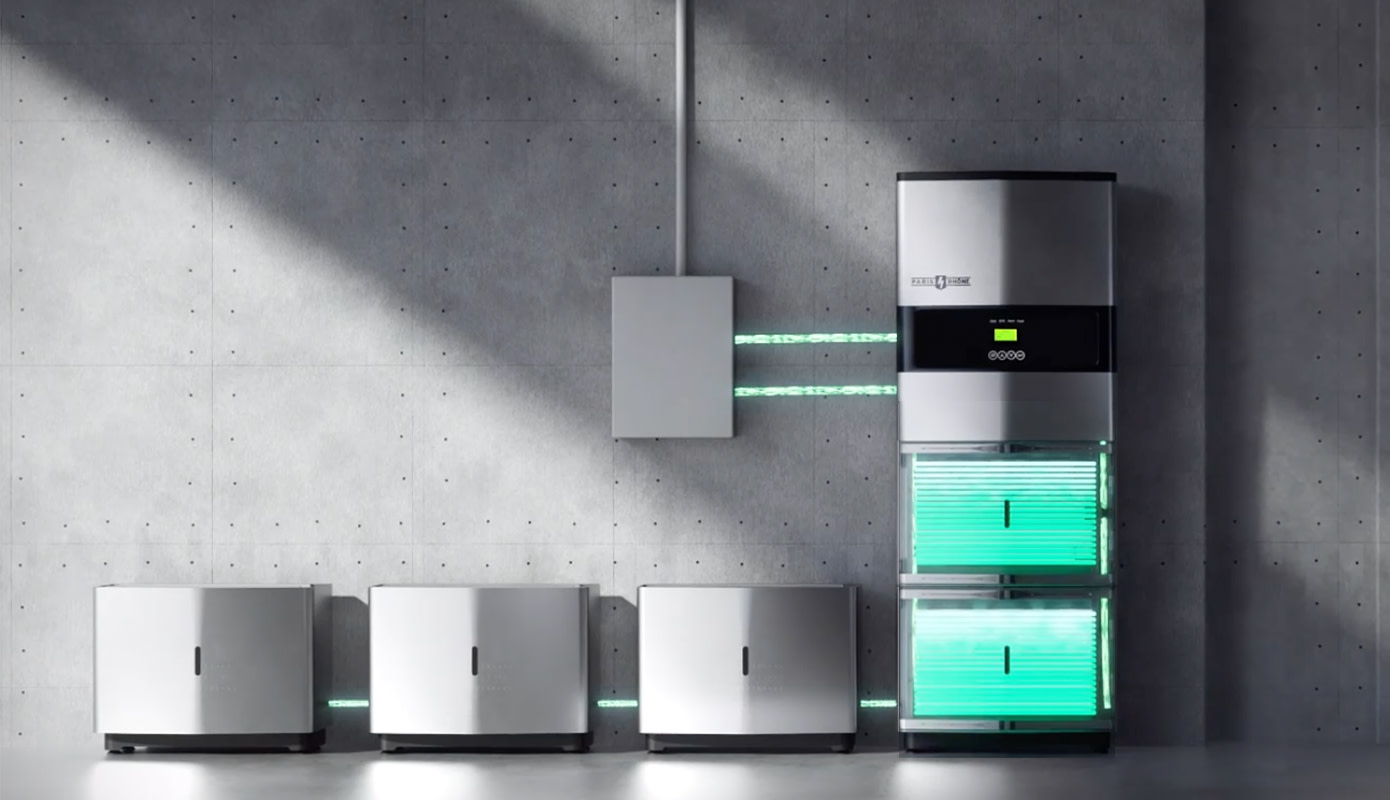 PEX-Series is designed with a modular approach, making it easy to install and expand according to your power needs. With a capacity range of 10.24-76.8kWh, the PEX-Series can accommodate a wide range of power demands.
The standard module set is equipped with a 10.24kWh capacity, and you can easily expand the system by adding up to 15 modules. This feature allows you to customize the system to suit your energy needs, ensuring that you only pay for the energy you use. Whether you need to power a small home or a large commercial property, PEX-Series offers the flexibility and scalability to meet your requirements.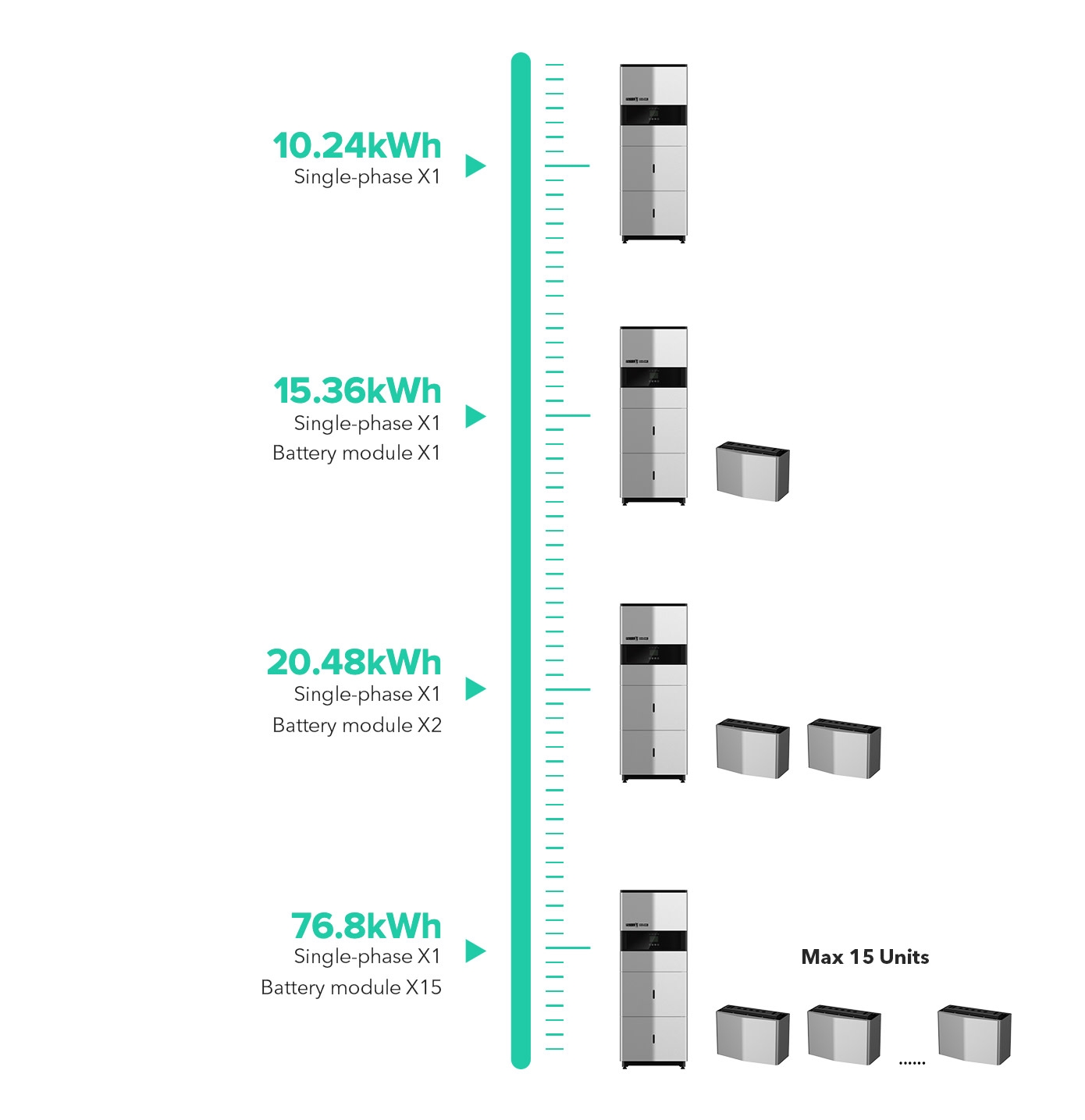 12,000W output can power anything imaginable. Plug in your laptop, fridge, saw, or even a Tesla. PEX-Series can power an entire household on its own!

PEX-Series offers a maximum output of up to 12,000W, providing ample power to meet your household energy needs. Whether you need to power your home appliances, electronics, or other devices, the PEX-Series can deliver reliable and consistent energy output.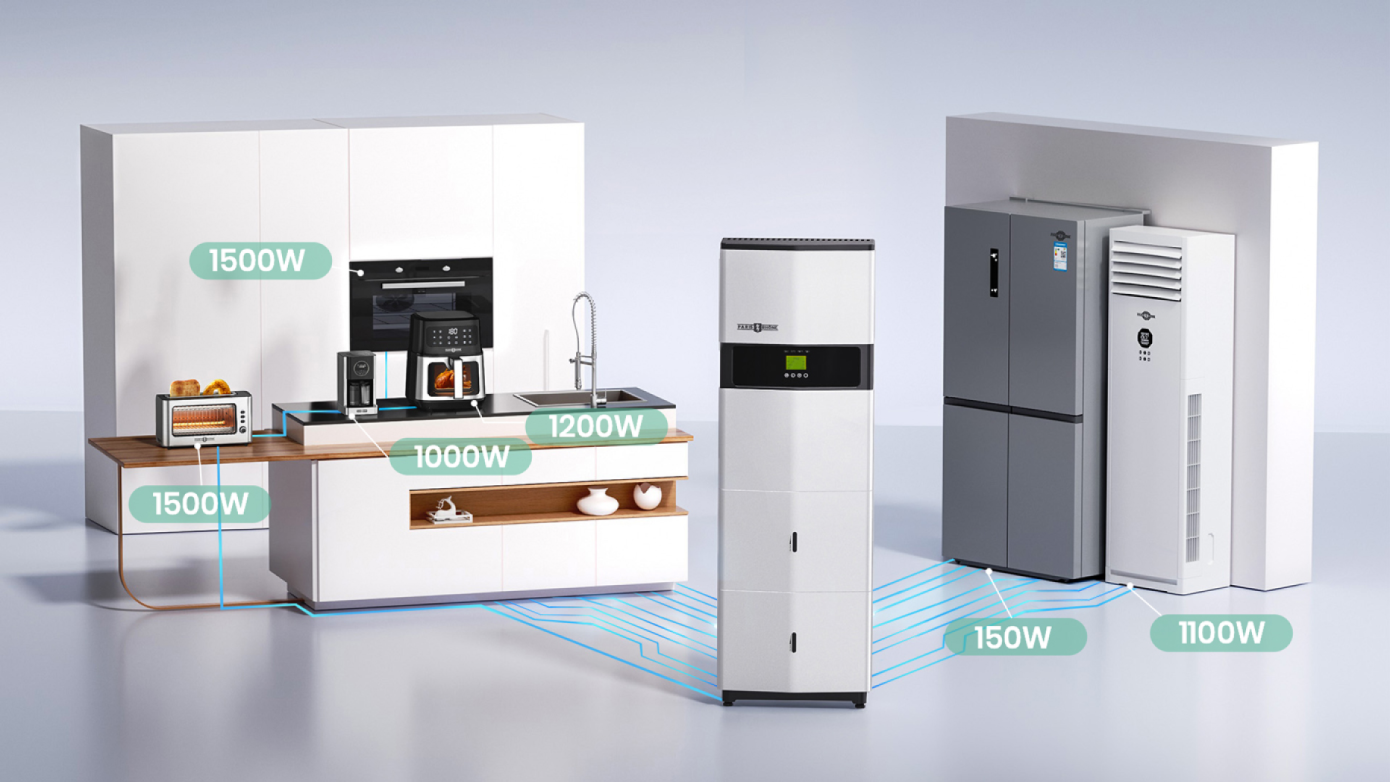 PEX-Series is equipped with industry-leading ultra-safe LFP (Lithium Iron Phosphate) batteries, which offer faster charging times and longer lifespan compared to traditional batteries. LFP batteries are known for their exceptional safety, high energy density, and long cycle life.
With PEX-Series, you can enjoy the benefits of LFP batteries, which can offer over 10,000 cycles of charging and discharging. This means that your PEX-Series battery modules can last for many years, providing reliable and consistent energy storage for your household. With its advanced energy management system and cutting-edge battery technology, PEX-Series offers a high-performance energy storage solution that can meet the demands of today's modern homes.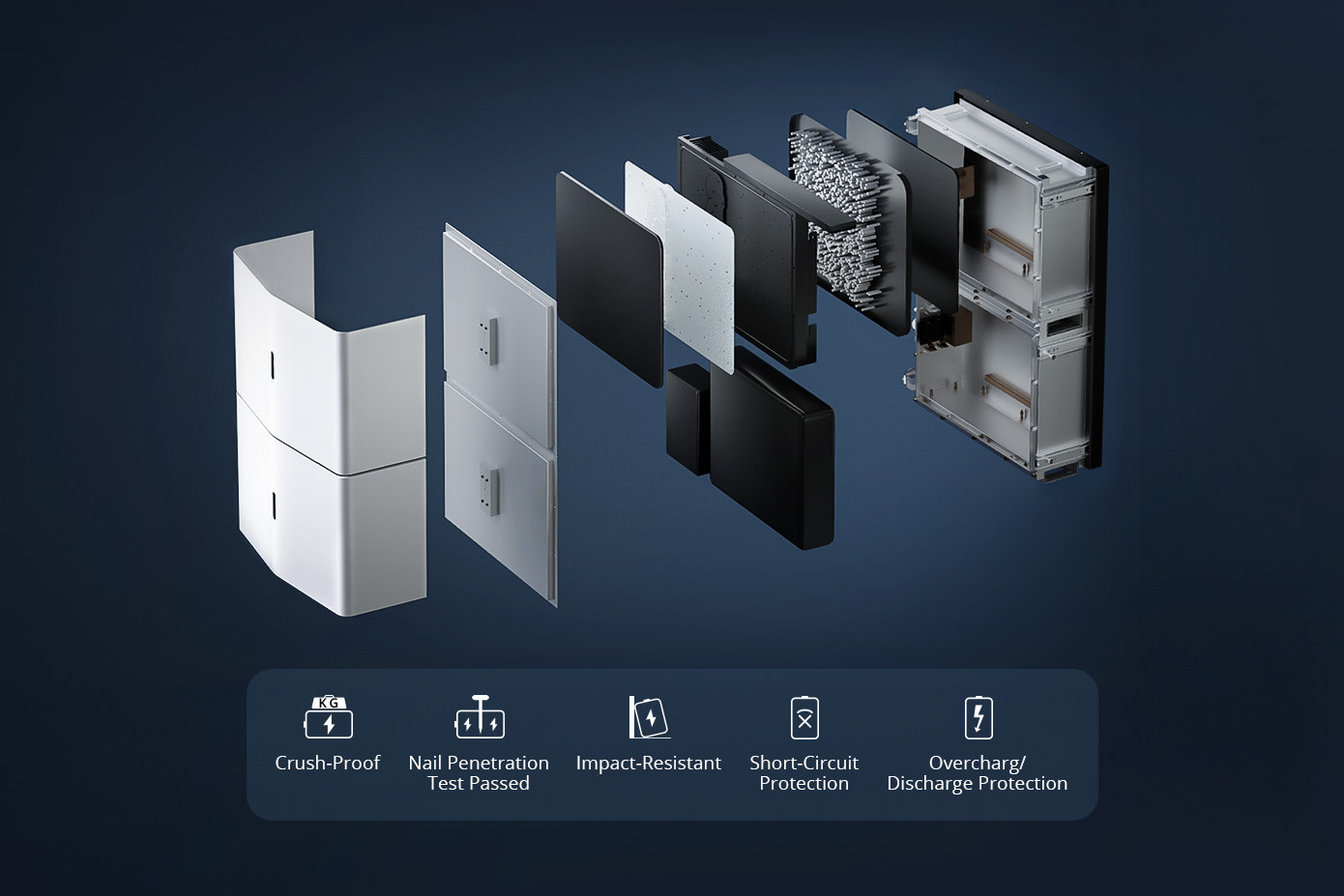 The battery used in PEX-Series has passed various safety tests including crush, nail penetration, shock, short circuit, and overcharge/discharge protection. These safety features protect your battery modules from electrical hazards, ensuring the safety and reliability of your home energy system.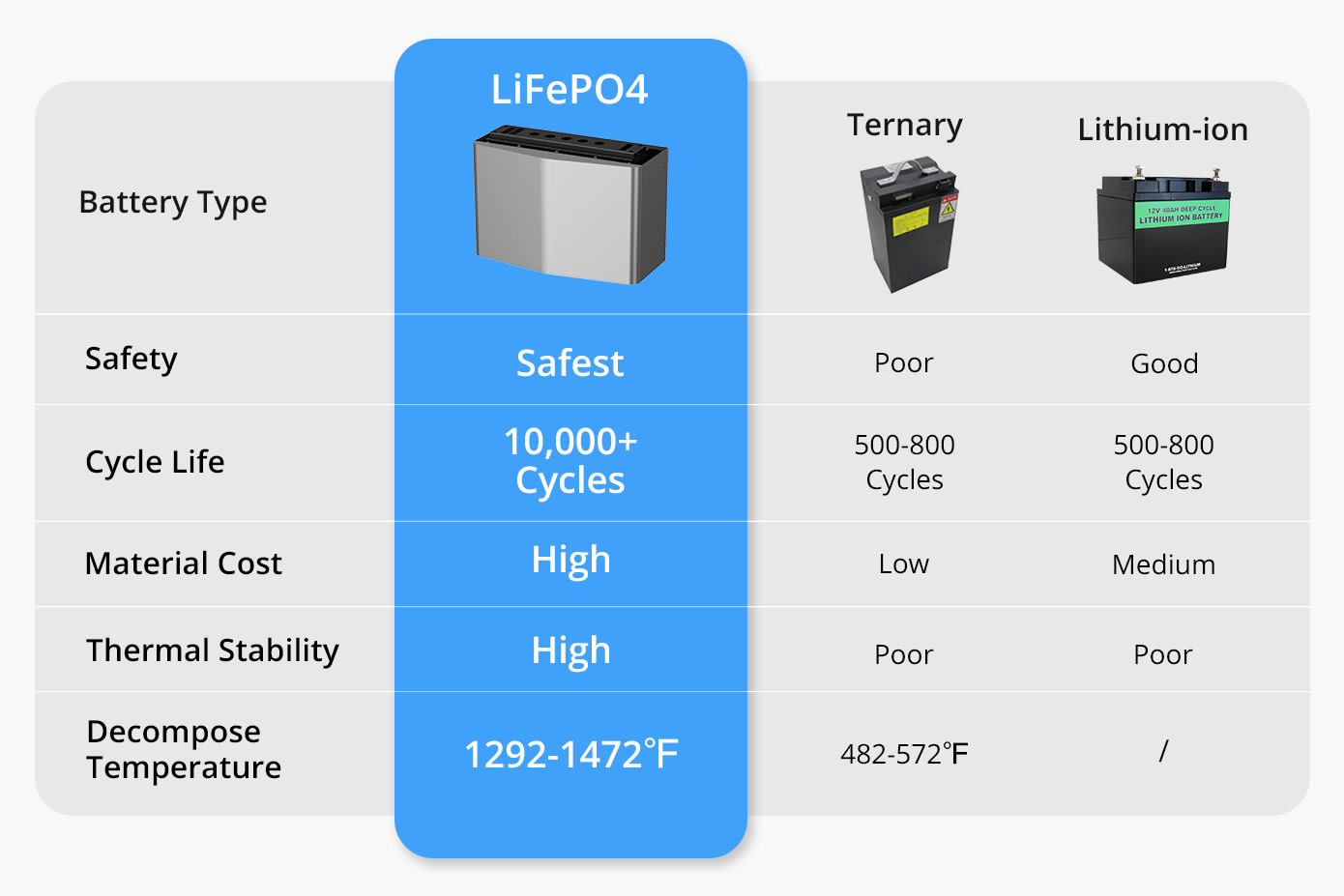 LiFePO4 batteries, used in PEX-Series, are superior to ternary and lithium-ion batteries due to their higher energy density, longer lifespan, enhanced safety features, and lower environmental impact. With PEX-Series and its LiFePO4 batteries, you can enjoy a safe, reliable, and eco-friendly home energy storage solution.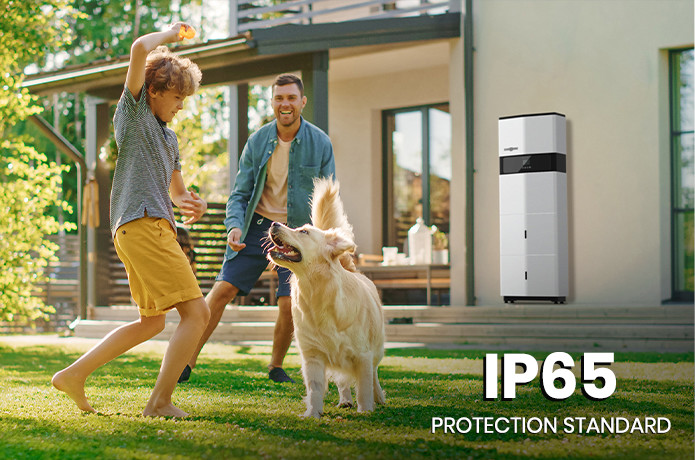 The IP65 rating means that the casing is completely dust-tight and highly resistant to water, making it the perfect choice for homeowners who want to install their battery system outdoors. Whether you live in a dusty desert or a rainy coastal region, PEX-Series can handle it all. Its rugged casing is designed to withstand even the toughest weather conditions, ensuring that your battery system stays safe and secure at all times. So why settle for anything less? Choose PEX-Series and its IP65-rated protective casing for the ultimate in durability, reliability, and performance.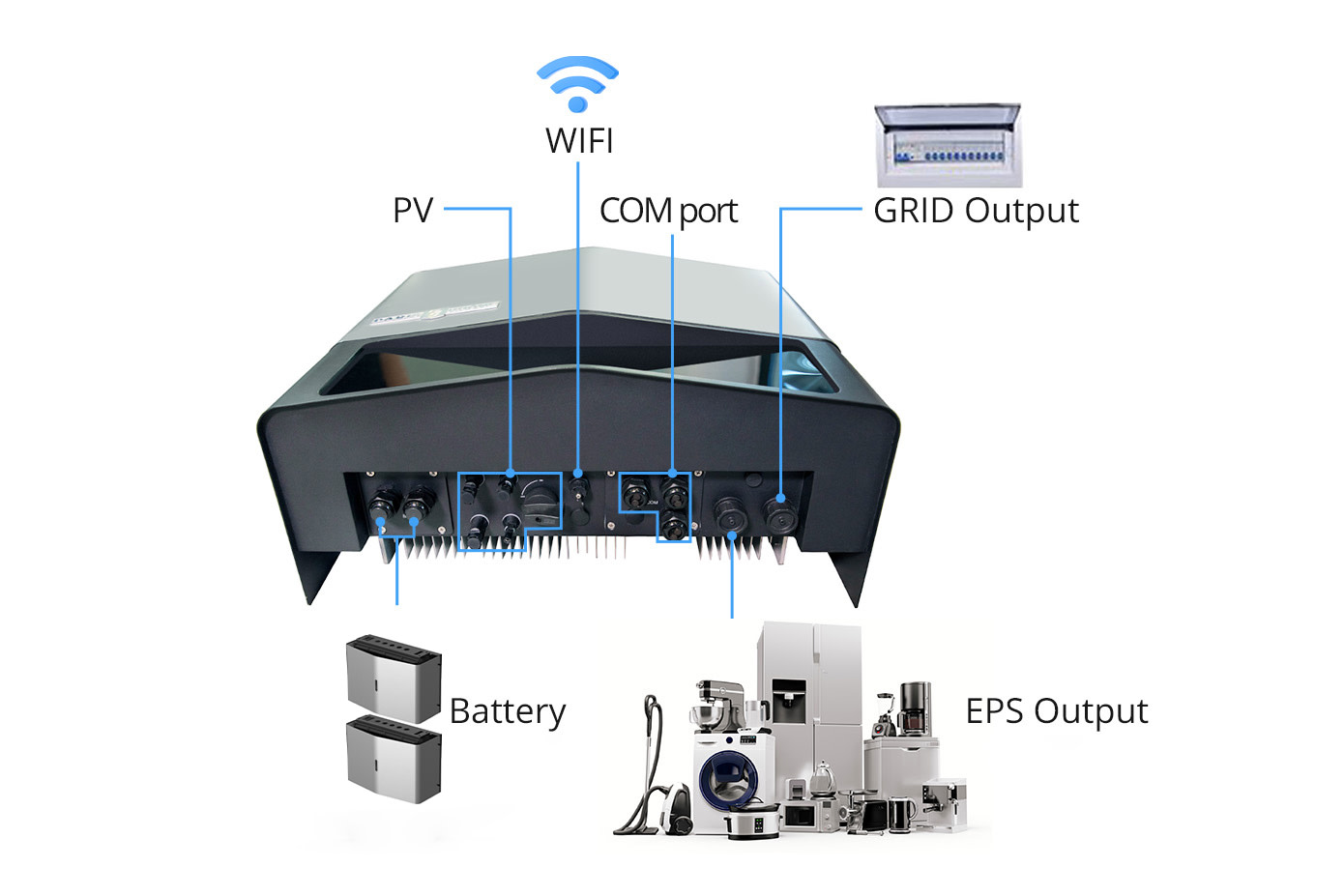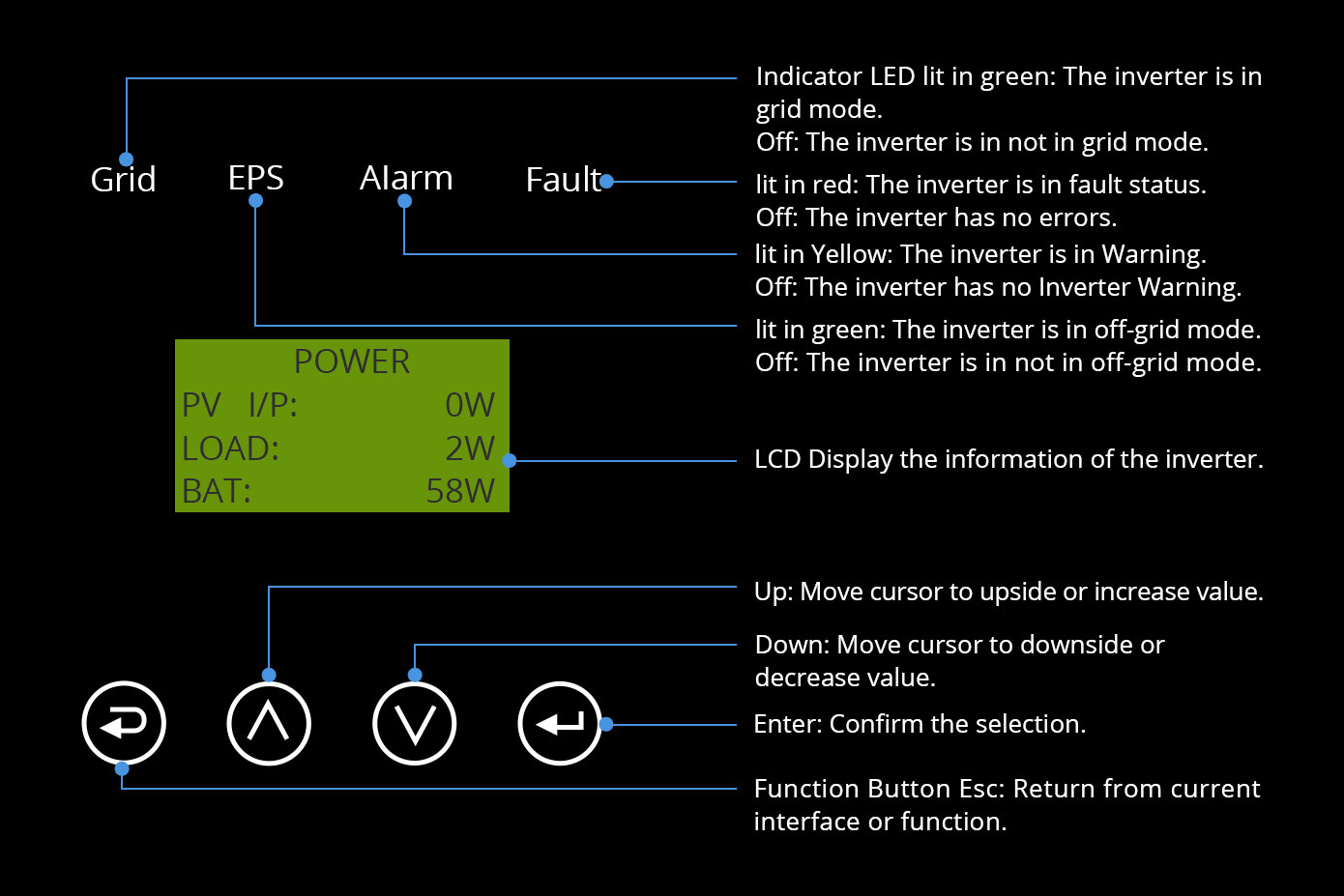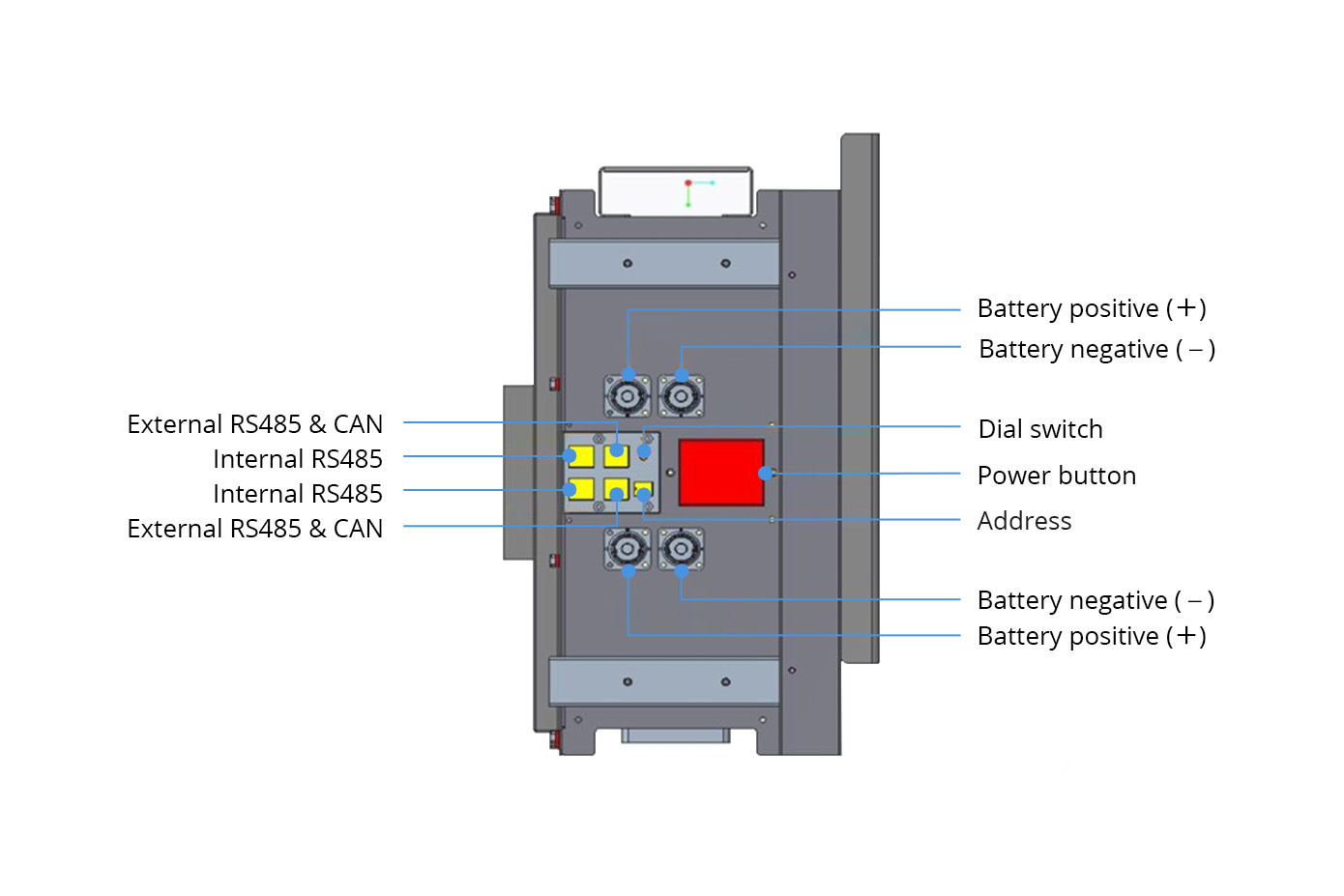 PEX-Series comes with a built-in inverter, which enables it to directly connect to the power grid without the need for complicated wiring or outdoor installation. Unlike traditional battery systems that require complicated wiring and outdoor installation, the PEX-Series can be easily installed indoors, saving you time and money on installation and maintenance costs.